.. pop in to see Rena, Nat and Cliff at The Sunburnt Arms.

They used to run "The Sunburnt Arms" on the Pallas Beach until 2001
Now - you'll find Rena & Cliff behind the bar during the day and Nat there at night.

You'll find the new Sunburnt Arms just down the lane opposite the donkey station, near the main square.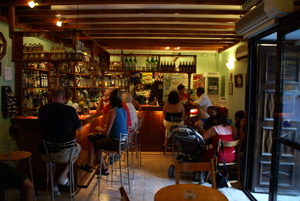 Cliff, Rena and Nat will be missed down on the beach. For years they have been a source of home-style comfort to many visiting Brits. When I asked them what message they wanted to get across for the new bar they said
"Come join the regulars down your local".

We look forward to seeing you!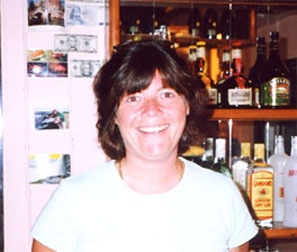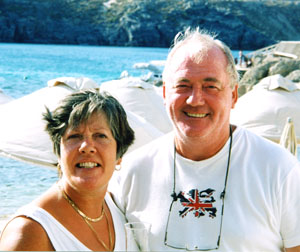 Tel: 00 30 2244 031862