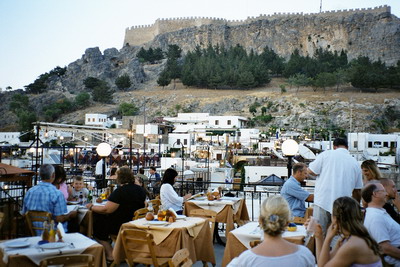 As the summer heat rises diners start to climb as high as they can to catch a little breeze as they eat. The restaurant upper-terraces almost float like rafts in a surreal sea. Eating on the ground floor without air-con can be a little tough.

Lindos has thirty to forty or so restaurants, many of which offer similar menus.
There is a Chinese restaurant and an Indian although I haven't tried them.