Transport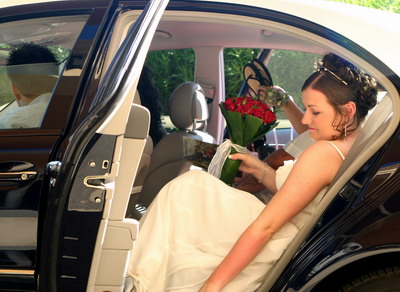 If you are going to get married in St Paul's Bay, you do not want to be walking there and back in the heat. You will need one or more taxis - unless you are going to use donkeys!.

I advise you not to try to arrange transport yourselves. You need someone who knows the Greeks and can seriously "kick a***" in time to save the day. I know people who have booked several cars and ended up with one or promised a white Merc but got a black one.



Many wedding parties use boats to travel from St Paul's Bay to the main bay - often enjoying a champagne pre-reception on the way.

These two shots are of the "Love Boat".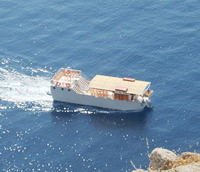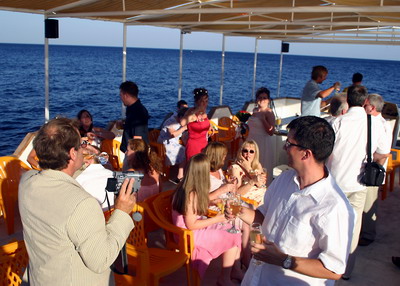 Summer Breeze Cruises (left) is run through Exquisite Wedding Planners -
The Glass Bottom Boat (right) also does wedding trips.