It isn't too difficult to find water sports around the island.

In Lindos there is generally pedaloes, water ski and "ringos"
In fact, they will tow you around the bay on all sorts of inflatables - including a sofa!

The more serious water sporters - wind & kite surfers - should look at
the Prasonisi section of "Beaches"

If you want to go scuba diving - you'll find PADI regulated boat facilities working out of Mandraki Harbour. You can probably book a dive through a local tour rep. Historically, the boats sail round to Kalithea Bay where there are dive platforms. I have heard (in 2007) that many other sites will now be open. This may mean an increase in the number of diving opportunities. Diving is organised in groups according to experience.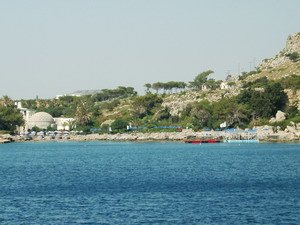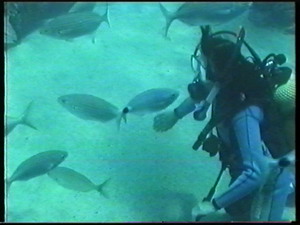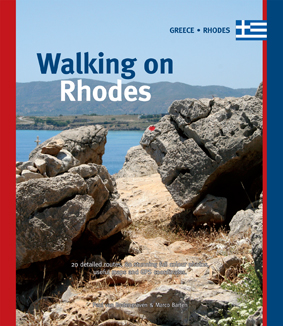 If you want to go walking on Rhodes there is a new full colour walking guide on the market called "Walking on Rhodes". It is intended to reveal the contrasts confronted by walkers on Rhodes - the green in May, the dry dust in September; crowded beaches versus small villages where you will hardly find any tourists; a modern shopping town; and traditional character houses. The guide describes twenty day-tours, spread across the island. The length of the walks varies from 4.4 to 22 km. Some routes are more difficult walks of a couple of hours or an entire day, whilst others are easier and shorter. The nature, the quietness, the climate, all make Rhodes an excellent destination for a walking holiday. It includes: 20 circular walks with detailed route information and 80 photos.


Ady Fox also suggests walks on his website http://www.lindoswalks.com


There are other guides but they are out of print.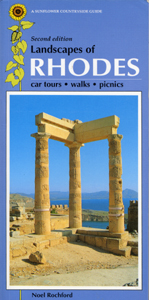 The largest of these is "Landscapes of Rhodes" from Sunflower Books.
This is a very good book, with tours, walks and picnic locations.
It has pictures, maps, detailed descriptions and timings.
My only word of caution is that walks may well have changed in the ten years since publication - so don't expect everything to be exactly as described. Nature and development may well have altered paths and roads.
You should only attempt these walks with adequate footwear and clothing and with water and first aid stuff.

The other book that I know of - more of a leaflet, really - is
"Walks in the Lindos & Pefkos Area" by Lance Chilton.
You should find copies of both these books at the Lindos Lending Library.
If you do borrow them - please do return them.

There is a huge Water Park at Faliraki.
http://www.water-park.gr/home.html
You may find that there is a free bus from some locations (e.g. Rhodes Town).
Most tour operators will provide a bus and entry package on one or more days per week.
Check around for the best price as this can vary enormously.
My wife and son tell me that some of the rides are quite scary but great fun.
Leave your jewellery at home - it is not allowed.
Bear in mind that the more flesh is exposed the better you will slide.
(I am not advocating nudity!)
Ladies - avoid one piece costumes which cover your back.
Men - avoid shorts which have a zip in the back.
Don't wear a T-shirt.
Having said that - beware that the sun can be fierce.
Four hours in the sun and water can result in severe sunburn if you do not take care.

The nearest Horse Riding to Lindos is Kentavros Horse Riding at Tsambika Beach, about 20 kms north of Lindos.
There is a Riding Centre near Rhodes Town but I am not sure yet whether or not they do trekking.

Return to Top of Page