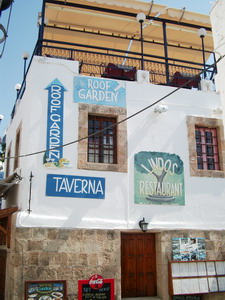 The Lindos Restaurant
The Lindos is owned by George Eleftheriou and currently run by his son Nikos. George is President of the Council and has worked hard to improve the village - the repaving of all streets and the new jetty on the Pallas beach are to his credit. George also has a car-hire company and arranges weddings. The high terraces are another place to chase the breeze over dinner, with the acropolis above providing a stunning backdrop and the twinkling lights of Charaki in the distance across the sea.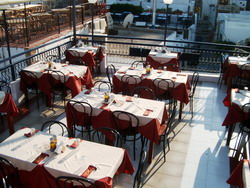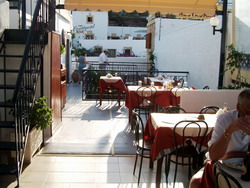 Here is a small wedding reception party on an upper terrace..
Paul & Geraldine married on 20th June 2005