Here are some pictures of Lindos

Starting with views from "Ooh Aah" corner & the middle of the bay...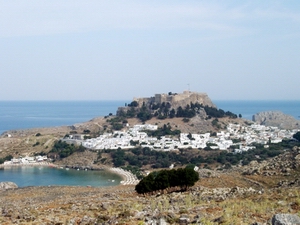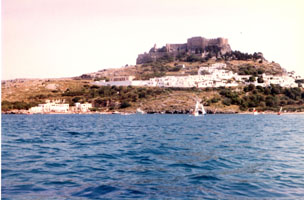 ... here are some general shots around the village ...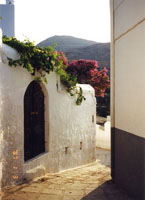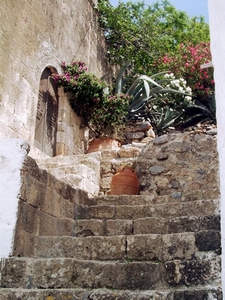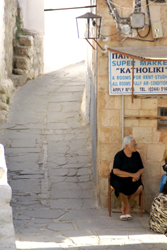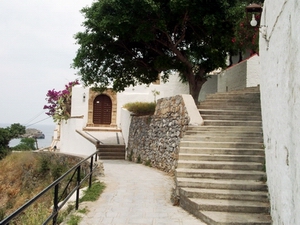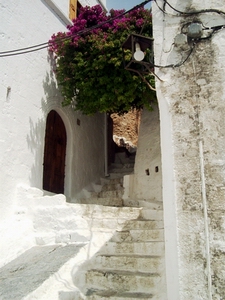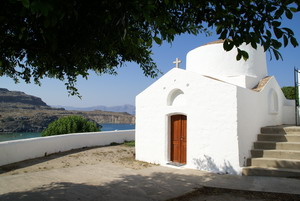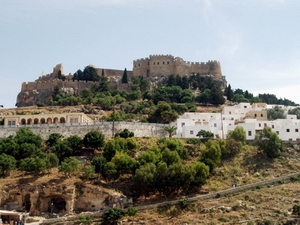 ... the amphitheatre and the donkeystation ...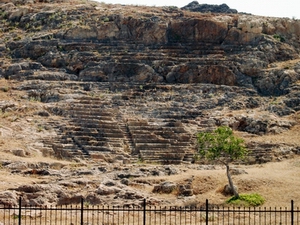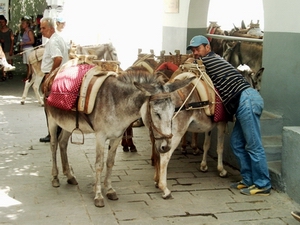 ... the Pallas Beach when we first saw it - in May 1982 ...
... and all parasol'd and people'd up - in June 2003 ...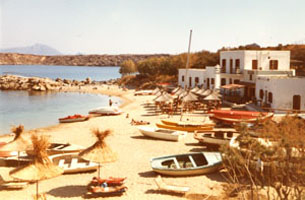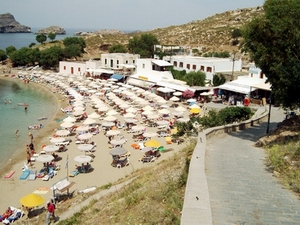 ... the main beach ...
... and St Paul's Bay - where many weddings take place ...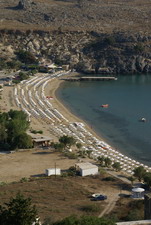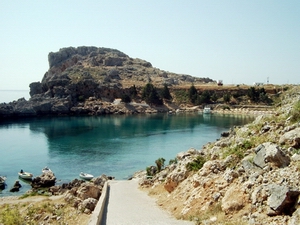 ...Lindos Acropolis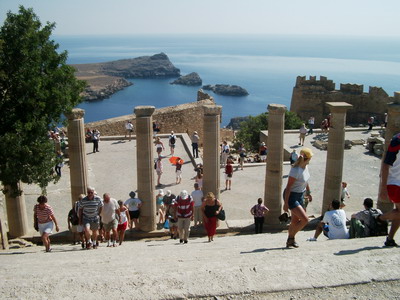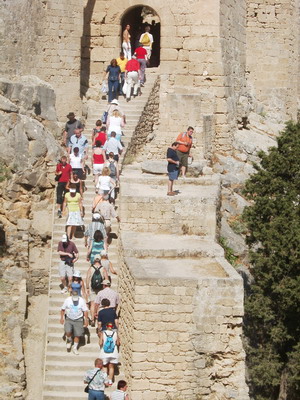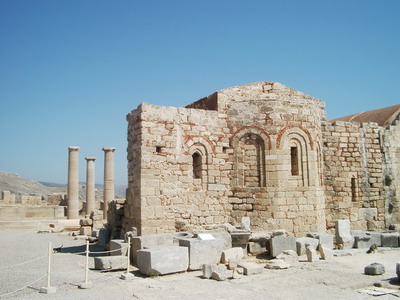 ...this shot shows part of the village from the Acropolis. Centre right you can see the main square. Down and to the left of the square you can see the church. Over to the left and down a little, you can pick out the upper terraces of some of the restaurants. Centre top, on the plateau above the village, you can see the car park and main bus stop area. Behind that, in the area called Krana, there are a number of Holiday Complexes. This is where you will find the Lindos Gardens, Lindos Athena, Lindos View, Lindos Horizon and Krana Apartments.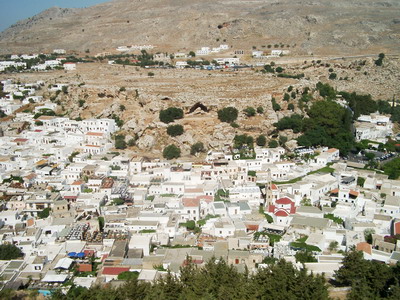 ... these two pictures were taken at the Tombs of the Kings.
This area, on the cliffs behind the Courtyard Bar, is not advertised as an attraction and is a dangerous area to get to. I do not recommend that anyone attempts to reach the area. I show these pictures purely for interest.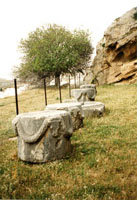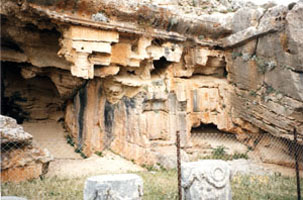 Return to Top of Page